SHIRIKISHA is a local social enterprise that works with the deaf people and other individuals who want to make a change in their lives and the lives of others. Together, we strive to:
Build self-confidence and cultivate positive attitudes towards ourselves and others
Realize our potential
Learn from and teach others useful skills
Use our collective skills to make products and provide services to become self-sustainable
Increase our knowledge and awareness to enrich our lives and the lives of those around us
the founder
---
My name is Cocaya. I am Tanzanian. For as much as I can remember, I have been very determined to develop myself and help my friends do the same. I love to see growth and development around me through peace, understanding, harmony and happiness.
Growing up in Moshi, I have experienced how challenging it can be to reach such a place, in attempting to get a quality education, learning skills, earning a decent income to meet basic needs, being accepted and getting involved in my community, and being able to achieve goals in life. In order to do such things, one must be connected, have the knowledge to wisely use resources, learn how to acquire better access to these resources, and rise above the limits set by our culture in order to make a healthier way of life.
While I was doing my best to find my own way, to grow personally and to grow together with those in my community, I met a deaf lady who became a good friend and shared her life with me. She taught me many things, including sign language. I was then introduced to the deaf community in Tanzania, and continued to meet more and more deaf people with interesting lives and stories. When I became fluent in sign language, I began interpreting for the deaf community when they had engagements with hearing people.
My passion to help others in my community grew stronger as I realized more and more that most of my deaf friends needed my help. In 2009, from an extended family project — in which the deaf would come to my home and we would learn something together like sewing, art, language, gardening, etc. — Shirikisha was birthed.
I founded Shirikisha with the aim of succeeding socially and economically with my friends, most of whom were deaf women. I believed it was possible to make a change in our lives and those around us. But I also believed we could do so by being involved in this work together, sharing our knowledge, skills, and talents. Hence the name, Shirikisha.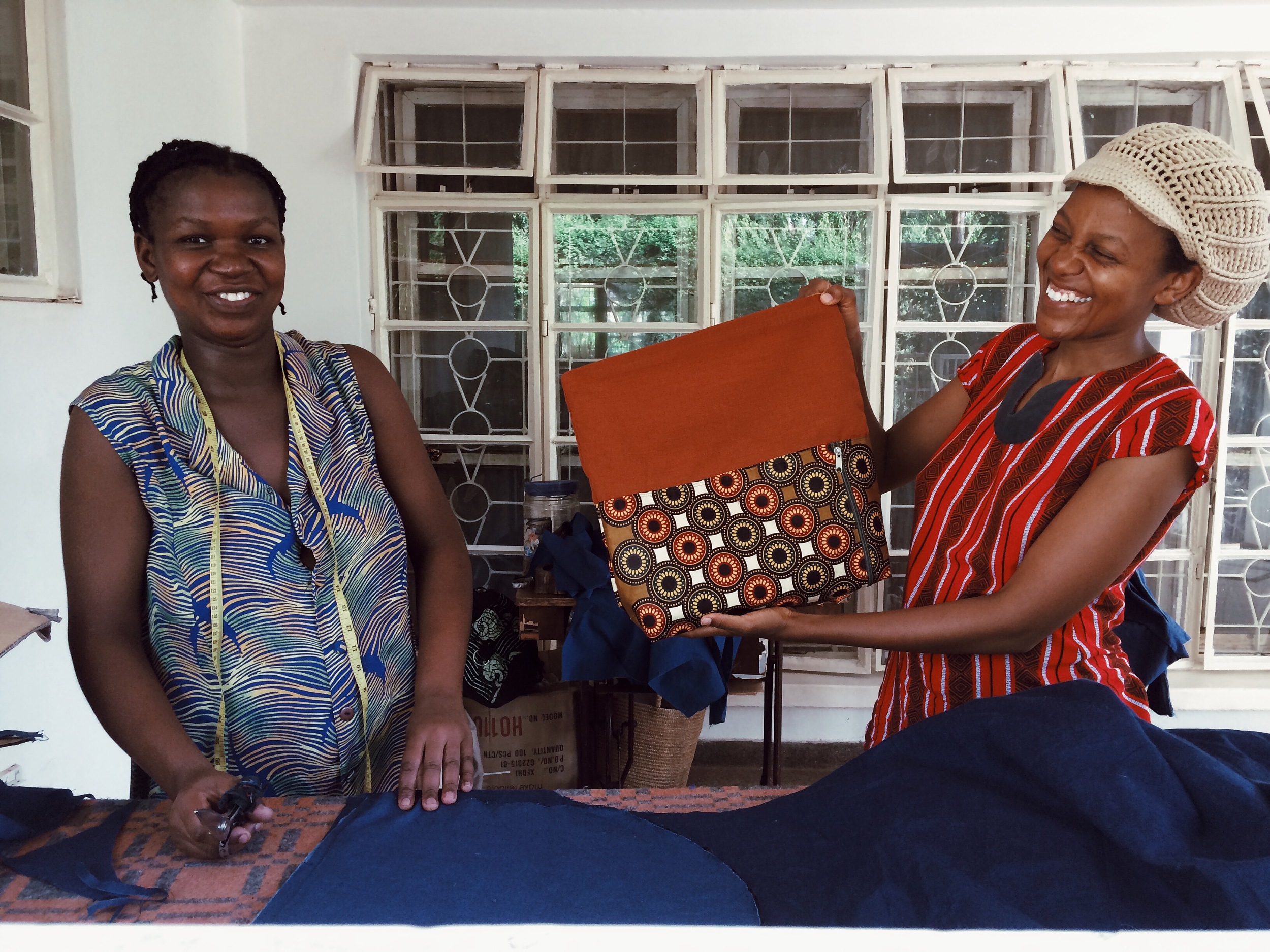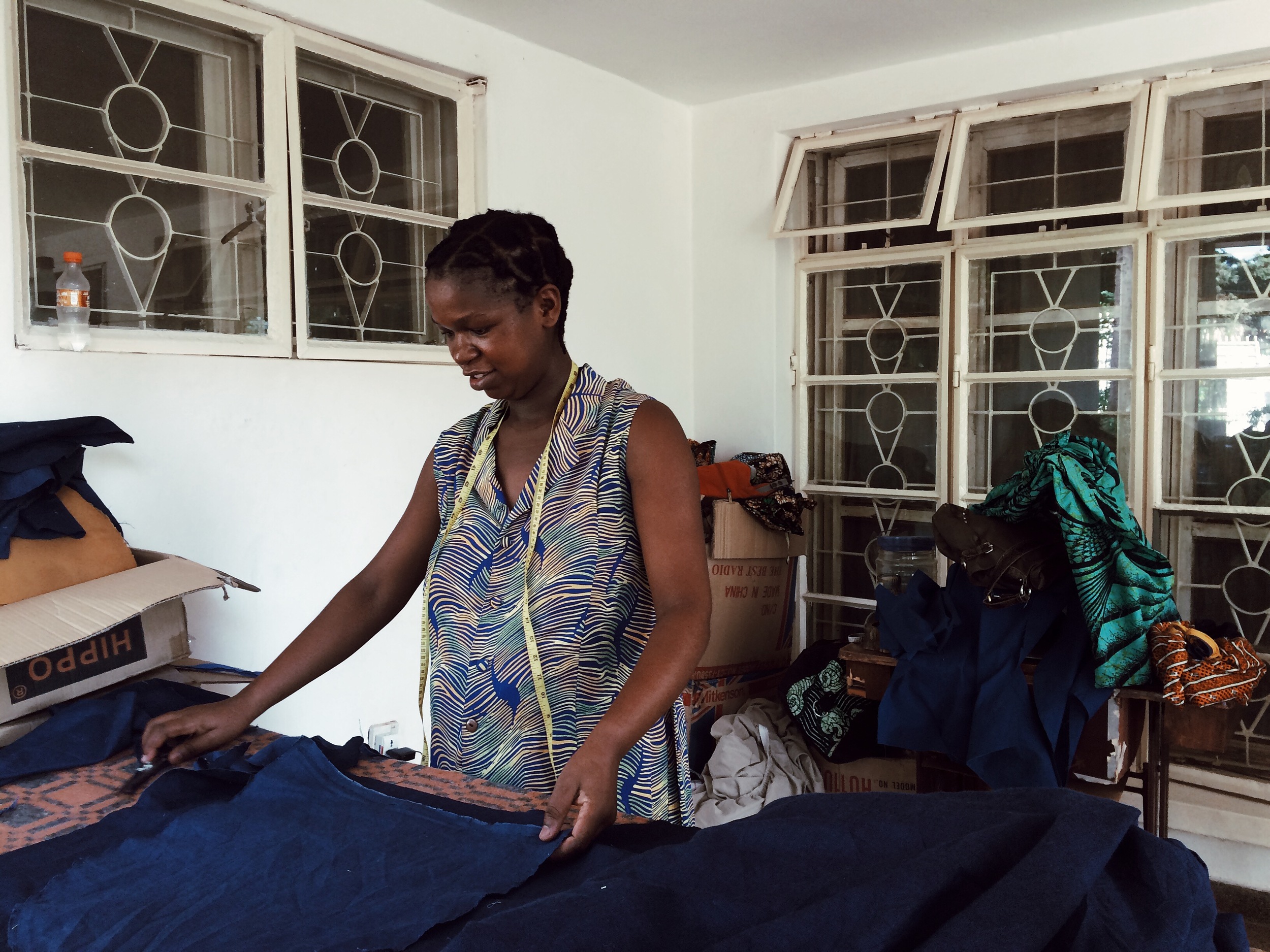 The deaf and hard of hearing women together with other disadvantaged individuals, learn the art of design and production of smart items. They make items such as wallets, bags, cases, dresses, table mats and table runners, aprons and many others from local fabrics and recycled materials.
You will find our quality hand-crafted products at Union Café, Fifi's Café, Tanz Hands café in Usa River, Chua Cha Walemavu, and our workshop in Majengo Nganga Mfumuni. By purchasing these products you will be directly supporting disenfranchised people in the community.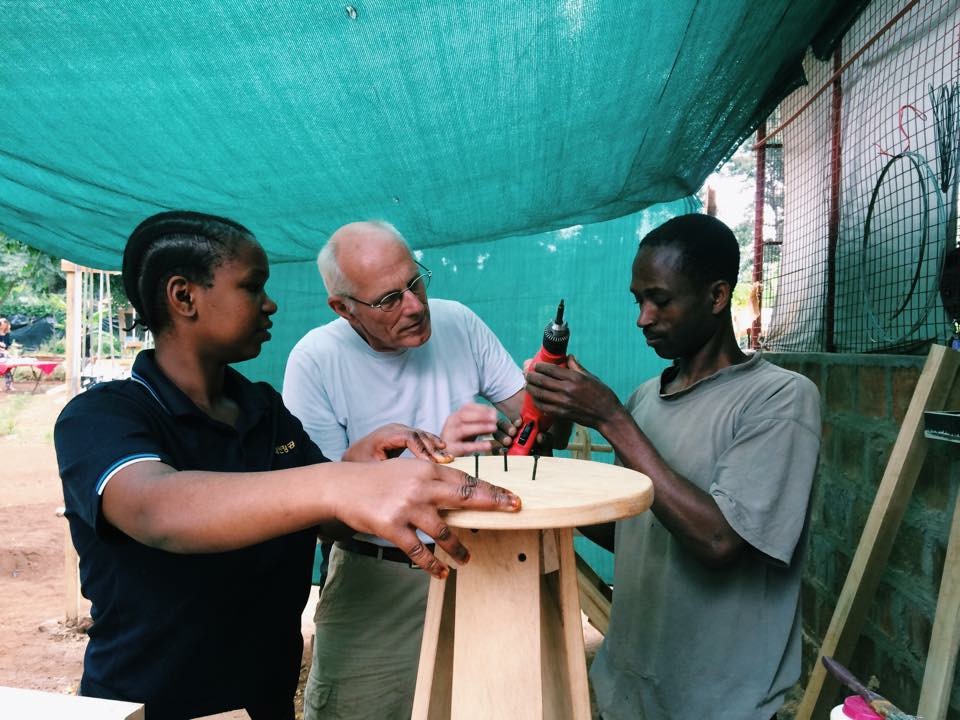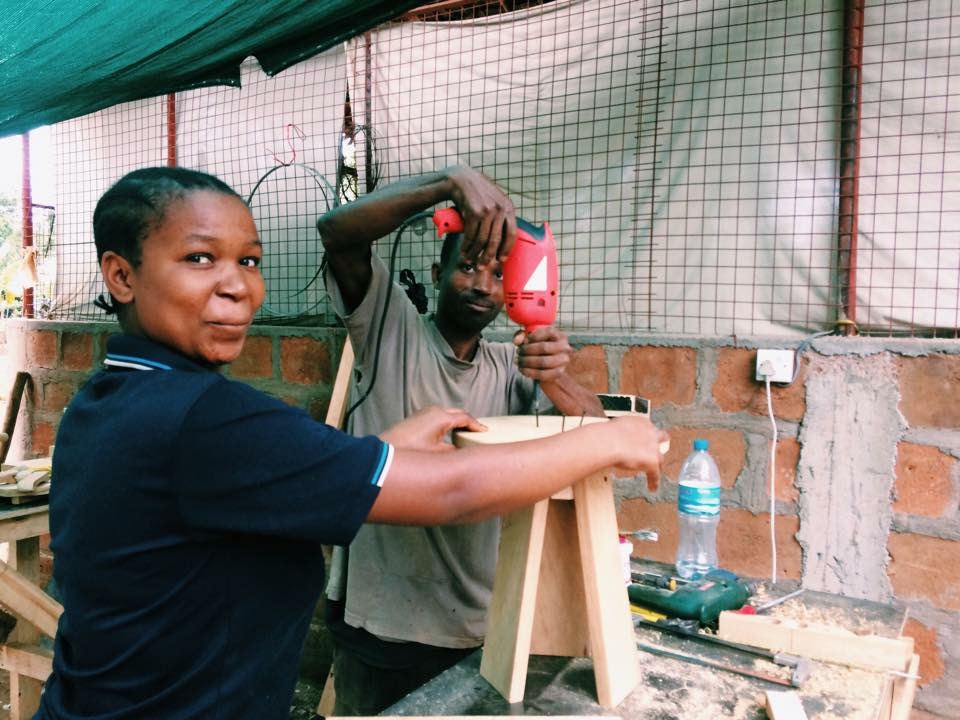 WORKSHOPS + SKILL SHARE
---
Youth learn to graft and bud fruit trees and in the process produce quality seedling for sale to individuals and institutions; conservation education and an awareness of local food production in reducing poverty and increasing local food security.
We invite you to share your knowledge, skills, talents and gardening and food production experience with us. Become a Shirikisha friend by volunteering your time.
Check our blog for info on upcoming workshops.
stay with us
---
Located approximately 10 minutes from Moshi Town, we are an ideal location for travellers to lodge while passing through or climbing Mt. Kilimanjaro. We have 3 rooms, one en suit and two with a shared bathroom capable of hosting 6 guests comfortably.
Room A (en suit): $30 USD/night
Room B (shared bath) $25 USD/night
Room C (shared bath) $20 USD/night
Included in the above price listings, guests at Shirikisha will receive the following:
Bottled water, coffee, and tea
Complementary breakfast
Laundry services
A bicycle to use around town
In addition to these provisions, we are happy to pick you up in Moshi upon your arrival if this is arranged in advance. Our team is warm and friendly, and includes deaf/hard of hearing people. There will be some workshops going on during the day and if interested, you are welcome to get involved. We will offer our assistance in learning about Moshi town, including the location of key places such as the bank, post office, hospital, market, etc., that may be important during your time here. We have a postal address you may use during extended stays with us. We have one kitchen that is used daily, however, if need be and on occasions where we are not busy, we may organize for you to use it in the event that you wish to prepare your own meal(s). As aforementioned, breakfast will be provided throughout your stay. However, you will need to either place an order for lunch or dinner at an additional cost to you, or arrange for your own meals in town. We have one dog who is part of our community and very friendly. Our property is completely secure, and we have a reliable security guard who works well with the dog to keep us safe, though we have never experienced any violence in this area.
We trust you will feel very welcome here. And we are most grateful to have you stay with us as you are supporting our Shirikisha community. To make a reservation, please click below and we will respond to all requests within 24 hours:
farmers market
---
We are in the process of establishing a local Farmers Market to be hosted at Shirikisha each Saturday, our official launch date to be announced. Stay tuned! We are currently accepting applications for vendors. If you are interested in being a vendor, please click to apply here:
find us
---
From the YMCA roundabout, going toward KCMC hospital and leaving town, take the first RIGHT at Uru Road. From Uru Road, take a right at the 5GB sign. Go straight, passing Pamoja Tunaweza Boys & Girls Club until you come to a T junction. Cross over the main rough road, continuing straight. The first house on the left is the Sisters Montessori Nursery School. Continue straight, and Shirikisha will be a few houses down on the RIGHT. Look for a white gate, and our Shirikisha sign.
Or,
From the YMCA roundabout, take the Moshi-Dar Road until you come to the Majengo Bus Station. Just before the bus station, you will see a sign for the Rajinder Motors Garage on the left. Take the tarmac road on the LEFT, going toward Rajinder Motors. Pass Rajinder Motors, and take the first unpaved road on the LEFT. This will bring you to a street with houses on the left and right. Shirikisha is the 5th house on the LEFT. Look for a white gate, and our Shirikisha sign.